Voucher Program for Boater Training
Boat Manufacturers & Dealers
MyNewBoat offers an exclusive program designed by SaferBoater to empower you as the manufacturer or dealer to provide new boat owners with redeemable vouchers to take on-water Skill & Safety Training classes.
By joining this program, you'll have the option to:
All classes are taught on-the-water by professional Certified SaferBoater Captains.
(This program does not replace in-house demonstrations!)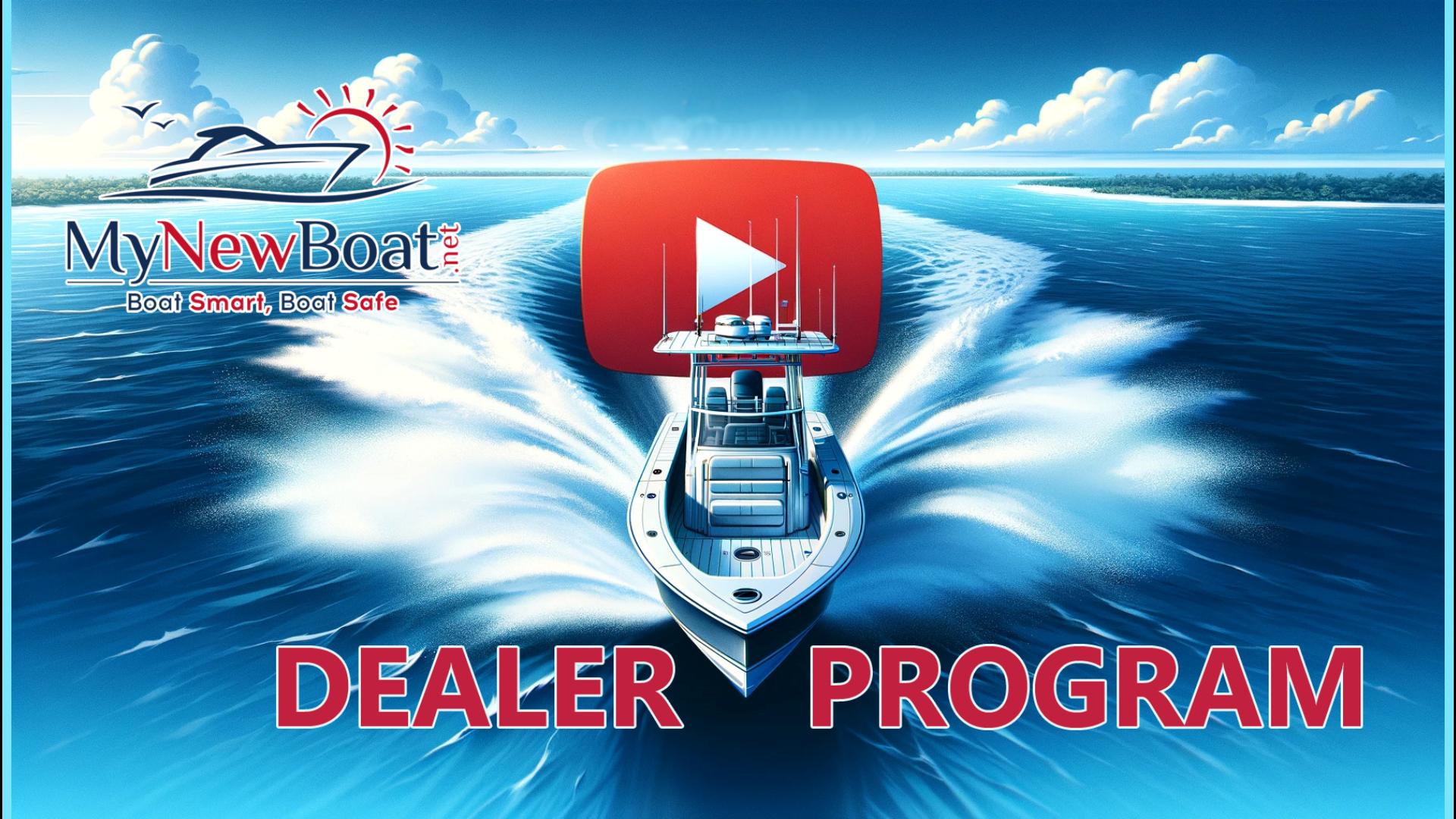 As a dealer or manufacturer, you can purchase single or bulk vouchers and give them to any customer that buys a boat.  These gift vouchers entitle your new customer to our 4-hour Boat Skill & Safety Training Course on their new boat with a Certified SaferBoater Instructor.
Boat Skill & Safety Training Course
Great marketing tool for Holiday & Dealer Sales Incentives
Significant Savings for bulk voucher purchases
Voucher Costs can be split amongst manufacturers, dealers & customers
Exclusive Website Access for Voucher Management
Simple Scheduling System allows dealer or customer to schedule training times
Up to 4 People can attend the training session
Customers can book follow up training directly with their Certified SaferBoater Captain
Customer Purchase Program
Your dealership has an opportunity to provide sales incentives to your team through our Customer Purchase Program.  Customers can choose from our three programs below at the time they purchase their new boat, and each program comes with Exclusive Financing Options designed just for MyNewBoat customers.
All training takes place on the water, with tests being administered by our Certified SaferBoater Captains for the courses that provide a certification.
1) C.P.P. Boater Training Voucher
Includes 2 Training Classes

Boat Skill & Safety Introduction
Docking & Boat Handling

Up to four people can attend each training class
Sales Incentives to the Dealer & Sales Associates
Customers Save 45% off Retail Training Price
Customers can book additional training directly with their Certified SaferBoater Captain
2) C.P.P. Certification Training Voucher
Provides Customer with Boater Certification
Includes 4 Training Classes
Up to four people can attend each training class
Satisfies all National & State Boater Ed. Requirements

Meets NASBLA Standards
Certified through NSBC or US Powerboating

Sales Incentives to the Dealer & Sales Associate
Qualifies Customer to purchase Boat Insurance
Customers Save 45% off Retail Training Price
3) MotorYacht IPC Certification Voucher
Up to four people can attend training class
IPC class lasts 44 hours
Customer Earns IPC (International Proficiency Certificate )

Considered the Gold Standard for Certifications
Provided through US Powerboating Certification
Required by 38 countries in the European Union
Qualifies Customer to purchase Boat Insurance

Sales Incentives to the Dealer & Sales Associates
Dealers & Manufacturers now have a convenient way to give their customers the opportunity to learn about boat safety and develop the skills and confidence required to safely operate their new boat on the water.
Why offer boat training to your customers?
Recreational boating has becoming more challenging for boat owners.  The waterways are jam-packed.
Many insurance companies won't approve first-time boat owners, or those that trade up too quickly
State and Federal Laws are changing and often inconsistent, although boating regulators are beginning to collaborate.
Dealers are facing new legal liabilities, and precedents are impacting the industry.  A boat dealer recently lost a multi-million dollar case, where he was sued for not properly training a new boat owner.
With these challenges in mind, SaferBoater began as a collaborative effort of expert instructors and boating enthusiasts to share their love of the water and expertise with new boat owners, believing confident, knowledgeable boat owners make safer waterways for all.
From these efforts, the MyNewBoat program was born, and now dealers can offer The Gift Voucher Program which will offset the entire cost of the course for the customer, or the Customer Purchase Program which allows customers to become certified or take more in-depth training.
By providing skill and safety training, you will create confident, loyal and repeat customers
Your dealership becomes known as a source of solid training for current and future customers
Enroll your dealership captains in our instructor certification program or have one of our certified SaferBoater captains assigned to your dealership.
Certified SaferBoater Captains
New boat owners need to develop skills, confidence and safety awareness to fully enjoy their new purchase, and they need a trusted source for training instruction.
Our Elite Certified SaferBoater Captains all maintain active US Coast Guard Master Licenses and are certified by at least one of the credentialing agencies approved by NASBLA :  US Powerboating , US Sailing or NSBC.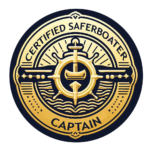 Each of our courses are standardized, which means that no matter which state or captain your client receives their training from, they will always receive the exact same elite instruction required by a Certified SaferBoater Captain.
How the Voucher Program Works
Manufacturers and Dealers will have access to the MyNewBoat Portal
Gift and Customer Purchase Vouchers can be managed and purchased in one location

Vouchers can be assigned to new buyers during the boat purchasing process

Customers will receive an email notification with their Voucher details, and can schedule training at their leisure
Select Voucher
Assign to Customer